3 Recession-Proof Strategies for Graphic Designers
In times of economic uncertainty, it's essential for graphic designers to be prepared and to take steps to increase their value to clients.
Here are 3 things that we believe all designers and creatives should do to prepare for a recession or any sort of economic downturn.
1. Learn New Skills
The first thing every graphic designer should do is learn new skills.
It's important to increase your problem-solving value to your current design clients, future design clients, or your employer if you are an in-house designer.
This could be brushing up on your current design specialty by learning about new tools and techniques. Or you could learn something completely different. Like if you are a brand designer, learn about web design. If you are a web designer, learn about print and packaging design. (see the bottom of this article)
Adding a new skill increases your value to your clients or employer. And if you are an in-house designer, that means you are less likely to be laid off in any sort of economic uncertainty.
---
2. Learn Sales Skills
The second thing to do is learn sales skills. When markets get tight and there's less design work out there, things can get scrappy.
Knowing how to sell, how to negotiate, and how to communicate with potential design clients increases your chances of winning more opportunities.
If you aren't sure where to get started with learning sales skills, here are three books that I recommend:
Never Split the Difference by Chris Voss
This is an incredible book on negotiation from a former FBI negotiator. It's a great read.
Sell or Be Sold by Grant Cardone
The title speaks for itself. You want to win more opportunities and sell more.
How to Win Friends and Influence People by Dale Carnegie
This is a classic book that has stood the test of time and continues to deliver results for people all over the place.
Learning sales skills will be invaluable in competitive, tight market situations.
---
3. Build an audience on LinkedIn
The third thing to do is to start building an audience on LinkedIn. Instagram is saturated with design work, and TikTok is hit or miss. However, LinkedIn is largely untapped by creatives.
In my sales career, I used LinkedIn every single day to find out who he should be connecting within a company I wants to do business with or sell to.
LinkedIn is an invaluable resource to find out who you should be talking to and build relationships with buyers of design work, like Marketing Managers or CMOs.
By implementing these three things, every designer or creative will win more work and set themselves up for success.
---
Now since you are an action-taker...
Get started today with learning a new skill. Try Print and Packaging design for only $1! Click here for more info.
Want press-ready files?
Are you a designer who's new to print? Or maybe you're a seasoned pro who wants to make sure your files are always on point.👌
Either way, our Print-Ready Files Checklist is the tool you need to make sure your designs are press-ready every time.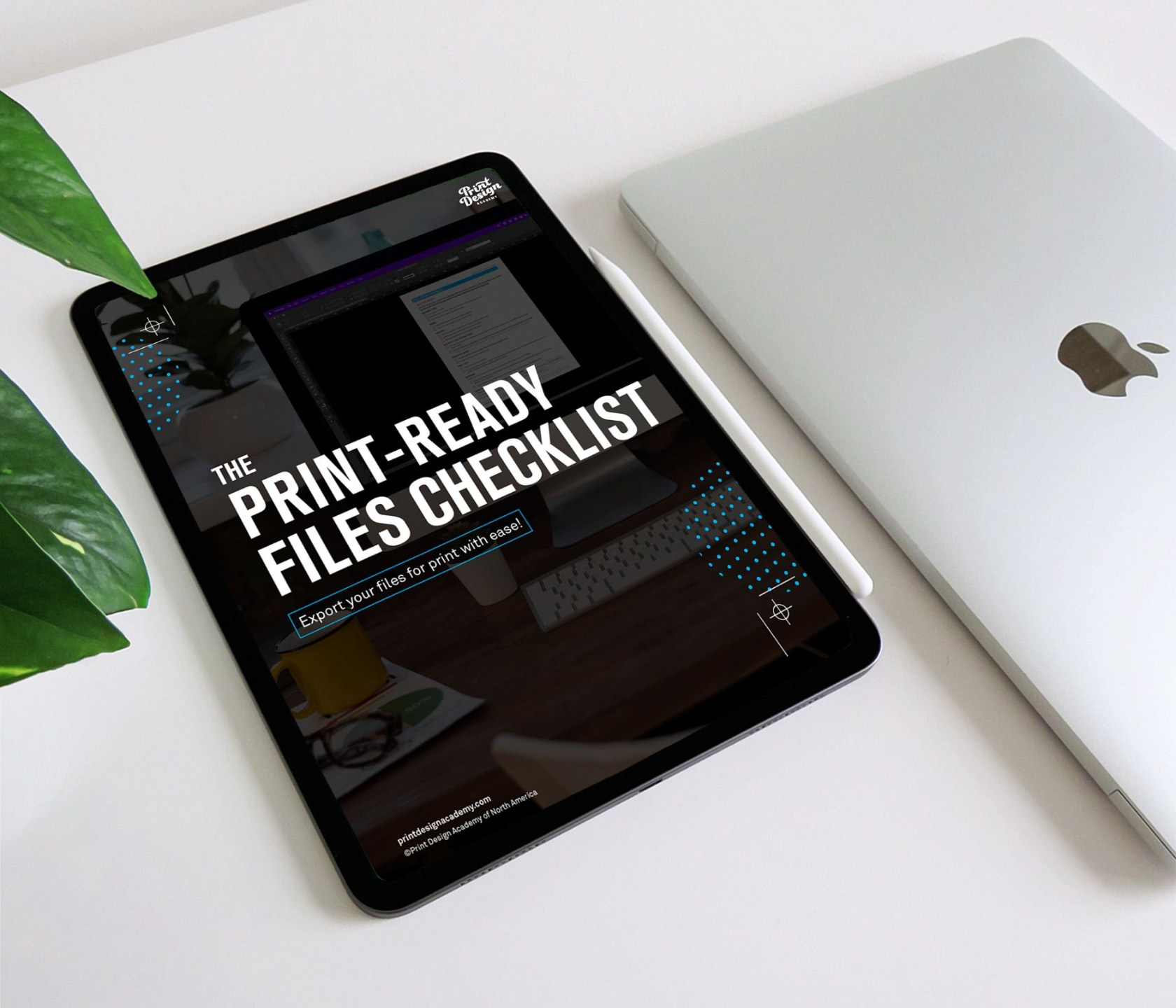 GET THE PDF