Immersive Packaging with AR Labels: 19 Crimes Wine + Snoop Dogg
Print isn't dead, but it has definitely evolved. And I think the merger of Print and Digital is a pretty rad evolution.
Augmented Reality (AR) isn't new to the print game. But the way it has been integrated with print just keeps getting better and better.
I've seen it used on CPG (Consumer Packaged Goods), Direct Mail, and printed catalogs. Canadian Tire did an awesome job of this a few years ago.
In the early days, AR required a whole bunch of steps to be able to access.
Go to this URL, sign up, download the special app, open that app, then scan this QR code, hit ok, and then something will happen. It was just too much work and created a barrier to people wanting to try it.
To get great success out of an AR experience, it has to be easy for EVERYONE to access.
I spoke with the owner of Tactic AR, Peter Oberdorfer. He shared that there are a few types of AR.
Marker-Based - This is where labels and packaging come to life and can even be gamified so you can interact with the AR experience through your phone.
Markerless Triggers - This is where the AR experience opens up on any flat surface when viewed through your phone.
Holographic/Live Action Triggers - This is where you can have people or characters come to life in an open space through your phone.
The team over at Tactic AR have been a huge part of the AR world for a while and have seen it all.
They have created incredible AR experiences for brands like Jack Daniels, Jim Beam, Coke, and famously for 19 Crimes Wine.
19 Crimes is a wine brand under the Treasury Wine Estates Wine Company. The 19 Crimes labels are 'living labels' and have directly increased revenue for them by over $300 million.
Huge numbers.
The early labels started with an illustrated person on the label coming to life in AR to share their criminal story. But recently they have partnered with Martha Stewart and Snoop Dogg to add the celebrity flair.
You can see Martha's Label here: https://winelabelreviews.com/19-crimes-marthas-chard/
With a proven concept of the AR Label, add in some celebrities, flawless execution from the team at Tactic AR, and you have a smash-hit winner. The numbers back it up. Just have a look.
250% Increase in Sales of wines with AR Labels
800 Million Impressions
$300 million revenue increase in 19 Crimes Wines.
Wow.
What really makes this an incredibly viral thing is the ease of making it happen! Point your camera at the label, enter the year you were born, and boom. The label comes to life.
Let's have a look.
It's so easy to see why people think this is awesome, then they share it with their friends, who then go buy the wines and show the experience to their friends too.
That exact interaction happens thousands of times which leads to massive sales.
And I haven't even started to mention what happens when these AR experience videos make it to social media.
Just 1 single video about the 19 Crimes AR label earned over 35 million views. Insane.
So now that you know a bit more about AR, what are some ways you or your design clients could use AR in their product packaging or marketing?
Want press-ready files?
Are you a designer who's new to print? Or maybe you're a seasoned pro who wants to make sure your files are always on point.👌
Either way, our Print-Ready Files Checklist is the tool you need to make sure your designs are press-ready every time.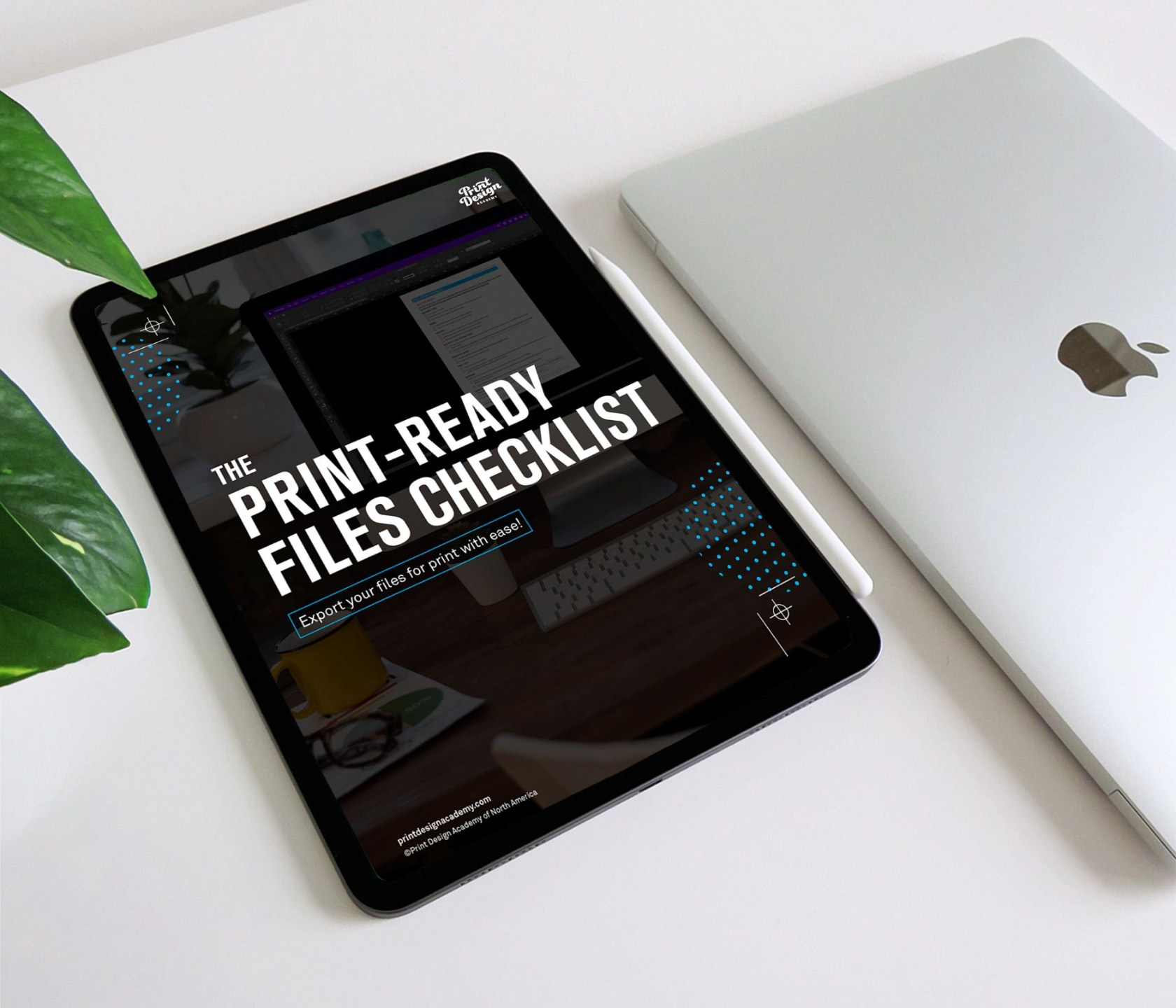 GET THE PDF